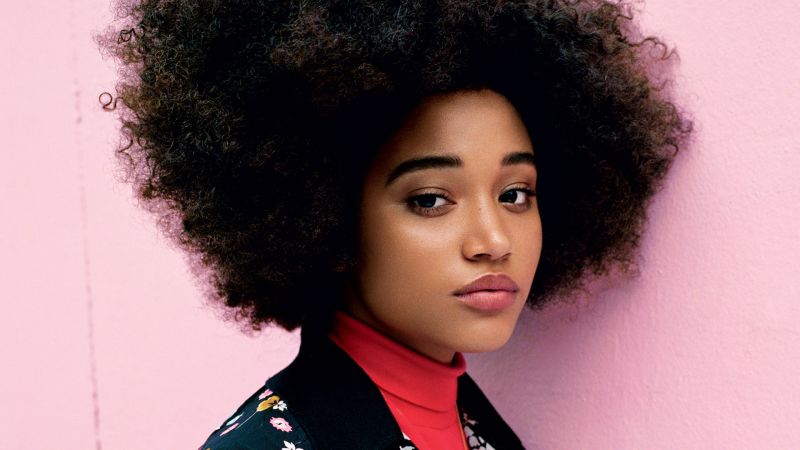 Want to look a million dollars but don't have the time or the money? Try our brilliant beauty hacks to make sure you stay looking your fabulous best!
Feed your skin with avocado
It might seem like madness not to mash up avocado on your toast for breakfast, but try mashing it up on your face instead – it makes the best ever moisturising mask! Just mix it up with a teaspoon of honey and high fat yoghurt before spreading thickly onto your skin. Let it work its magic for 10-15 minutes and then remove with a warm wash cloth to reveal a plumped up, radiant complexion!
Zap pimples with manuka
Woken up with pesky pimples? Treat yourself to a healing manuka honey facial. Manuka is packed full of naturally occurring vitamins and minerals and has fantastic anti-bacterial, anti-inflammatory and wound healing properties so is excellent for treating unsightly spots. Apply as you would a facial cream or cleanser and then rinse off with warm water. Sweet!
Blitz cellulite with coffee
Got a load of left over coffee grounds from your morning brew? Mix them up with a glug of olive or coconut oil and some sugar and you've got yourself the perfect cellulite scrub. Just apply to stubborn bumpy bits and massage into your skin in a vigorous circular motion. The caffeine will help to boost circulation and remove toxins.
Beat puffy eyes with rooibos tea
We all know the old cold teabag trick but did you know that rooibos or red tea is your best bet when beating baggy eyes? "Red tea helps to decrease inflammation and redness," explains top holistic dermatologist Dr Gary Goldfaden. "This is because it is 50 times more potent than green tea as an antioxidant, and contains high levels of vitamins A, C, E and a powerful enzyme called superoxide dismutase. Alternatively try Dr Goldfaden Bright Eyes (£48, spacenk.com), which contains red tea along with soy peptides, vitamin K and jojoba oil to banish puffiness, dark circles and fine lines.
Soothe sunburn with yoghurt
We've all done it – spent too much time soaking up the rays and suffered for it afterwards. Because it contains high levels of zinc, yoghurt has a brilliant cooling effect so makes a great treatment for sunburns, rashes and irritated skin. Opt for Greek yoghurt which contains more skin-saving fats and you'll be cool and collected in no time
Banish blisters with deodorant
Been carving up the dance floor and suffering for it now? To prevent blisters rub clear deodorant on your shoes or anywhere else they are tight or rubbing. The gel acts as a lubricant so you can dance the night away to your heart's content!
Lift hard skin with lemon
Say sayonara to rough knees and elbows by cutting a lemon in half and rubbing it across the problem areas. The citric acids help smooth rough patches and smells pretty delicious too! Afterwards, if you've got a spare five minutes, rest each elbow in the cut lemon halves to really soften up!
Treat teeth with baking soda
Run out of toothpaste? No need to panic. Just mix a couple of teaspoons of baking soda with a bit of water to make a paste and then brush it on to your pearly whites like you would a toothpaste. Leave it on for a minute then rinse. Remember don't do this too often though as the abrasive action can wear down the enamel. Alternatively keep some of sachets of Swish To Go's handy three-in-one treatment (£3, swishtogo.co.uk) in your drawer. The all-natural formula does the job of a toothbrush, paste and mouthwash at the same time!
Treat tresses with cider
Kick dull hair into the sidelines with a refreshing apple cider vinegar rinse. Mix one part vinegar (raw is best, if you can get your hands on it) with one part water, then use the solution after shampooing as a replacement for conditioner and go forth and shine!
Freshen your face with the triangle trick
Had a hard night? The most flattering way to hide dark circles and create the illusion of a fresh and radiant face is to draw an inverted triangle with concealer under your eye and the point going down to the top of your cheek. This gives a mini-facelift, a bit like holding a light under your face.
Spritz hair with salt
For a tousled beach look, dissolve a few teaspoons of sea salt in some warm water and spritz it on to your hair then scrunch it with your hands. Alternatively try Less Is More Elderflower Salt Spray (£23, contentbeautywellbeing.com) a heady organic combination of salt, seed oils and flower extracts to give you a fabulous summer look!
Treat nails with egg yolk
Nails looking a bit ragged? Treat them to a strengthening mask made from egg yolks and honey. Just mix one egg yolk with a teaspoon of honey and a tablespoon of water and leave on your nails for 10 minutes. Egg yolks are packed full of protein and the honey's antifungal properties will keep your nails strong and shiny!
Beat dark shadows with parsley
To banish under eye circles in the blink of an eye, pick up some parsley. Holistic skincare expert Nataliya Robinson (nataliyarobinson.co.uk) suggests making a face mask by blending a cup of parsley stems with a cup of yoghurt "The yoghurt is full of lactic acid enzymes that have brightening and hydrating properties, while parsley is full of calcium and vitamin K which are good for the capillaries." Leave on for 15 minutes and then wash off.