Just like ranking of universities in other countries are important, a ranking of Ghanaian universities is also vital especially to international students who want to study in Ghana but are confused about which or university to apply for.
Basically, the core aim of doing this is mainly to improve the presence of the academic and research institutions on the Web and to promote the open access publication of scientific results.
More so, as an international student, knowing a university ranking in Ghana would boost your confidence in going to the university even before applying if it's high.
For instance, most people that want to study in Ghana are desiring to study at the University of Ghana, even when they have not been there before. This is because the university of Ghana is ranked as the best university in Ghana and also no. 1 in the top 10 universities in Ghana.
Who won't want to study at the no. 1 best ranked University?
Although, Ghana has more than 65 Universities currently that offer top-notch education services to both national and international students, here is the ranking of Ghanaian universities from the 1st to the 40th.
Note, this ranking is based on publications, research, and web presence. The aim is to facilitate the web presence, research, and publishing of Ghanaian universities that are lagging behind.
1. UNIVERSITY OF GHANA
The University of Ghana, the premier university and the largest university in Ghana was founded as the University College of the Gold Coast by Ordinance on August 11, 1948 for the purpose of providing and promoting university education, learning and research.
As a University poised to distinguish itself in the area of research to make an impact at the national and international level, the University has launched a new Strategic Plan.
This new strategic plan (2014-2024) is intended to consolidate the gains made from the review of the University's mission and practices and situate these within the context of a very dynamic environment of higher education in Ghana and beyond.
 2.KWAME NKRUMAH UNIVERSITY OF SCIENCE AND TECHNOLOGY – KNUST
The Act establishing the University defines its mandate, which essentially is to provide higher education, undertake research, disseminate knowledge and foster relationships with the outside persons and bodies. The strategic mandate of the University is derived from Science and Technology in its name.
3.University Of Cape Coast – UCC
University of Cape coast was established in October,1962 as
a university college.
The university has the following strategic plans:
i. To improve upon management capacity and institutional governance structure.
ii. To create an organizational culture that enhances efficiency, discipline and commitment.
iii. To aggressively develop linkages with local and foreign institutions and partnership with industry.
4.University of Education , Winneba
The University of Education, Winneba is mandated to produce professional educators to control a national vision of education redirecting Ghana's effort along the path of rapid economic and social development.
5.University for Development Studies – UDS Tamale
The University for Development Studies UDS was established in May 1992 by PNDC Law 279 to blend the academic world with that of the community in order to provide constructive and meaningful interaction between the two for the total Development of Northern Ghana, in particular, and Ghana as whole. It began academic work in September 1993 with the first batch of thirty-nine (39) students admitted into the Faculty of Agriculture, (FOA), Nyankpala.
6.University of Mines and Technology – UMAT , Tarkwa
The vision of the University is to become a Centre of Excellence in Ghana and Africa for producing world-class professionals in the fields of mining, technology and related disciplines.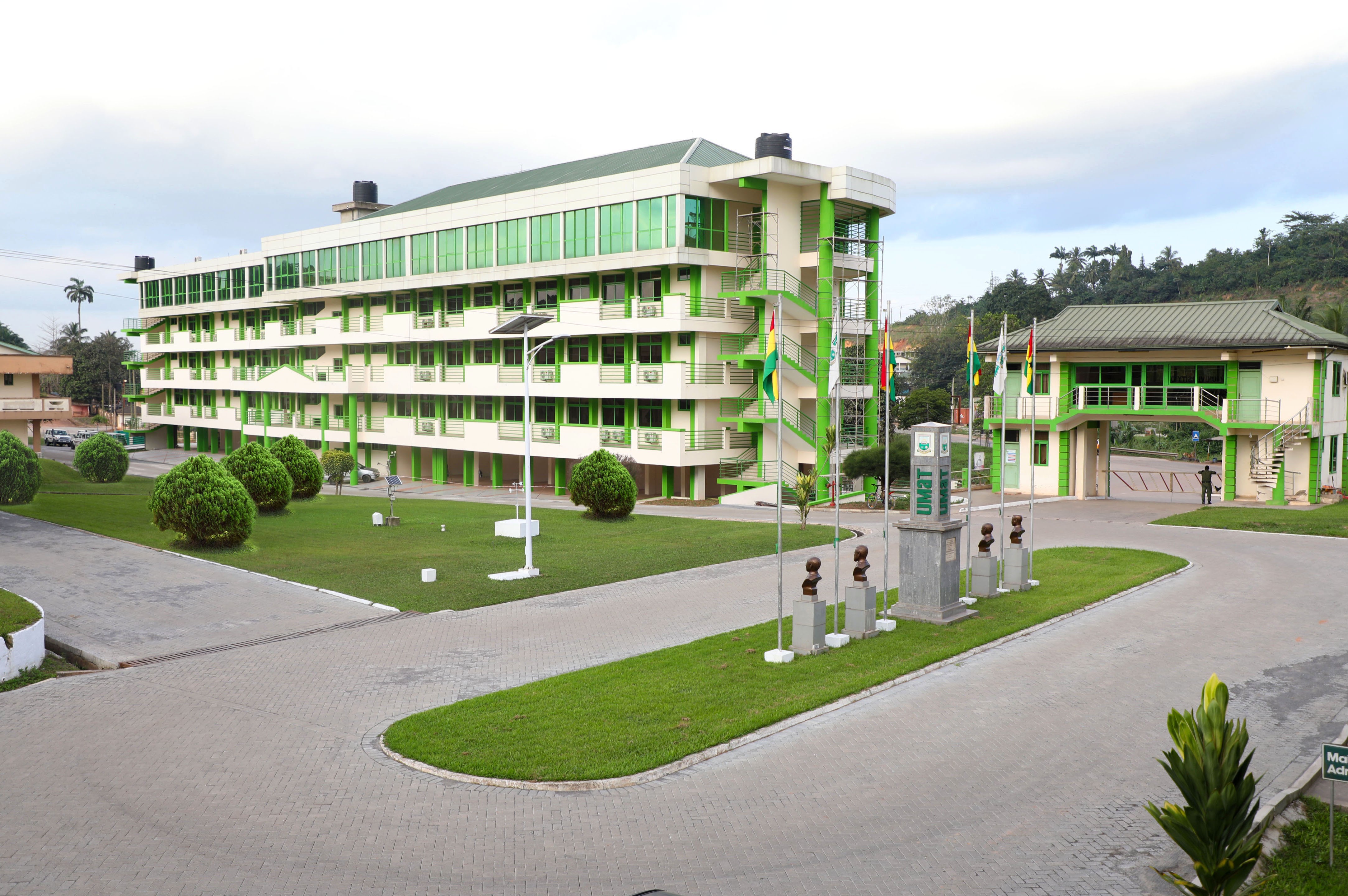 7.University of health and allied science, Ho
The University of Health and Allied Sciences was established by an Act of Parliament (ACT 828 of December 2011) as a public university in Ghana. The main campus including the ce ntral administration is in Ho. A second campus is to be located in Hohoe.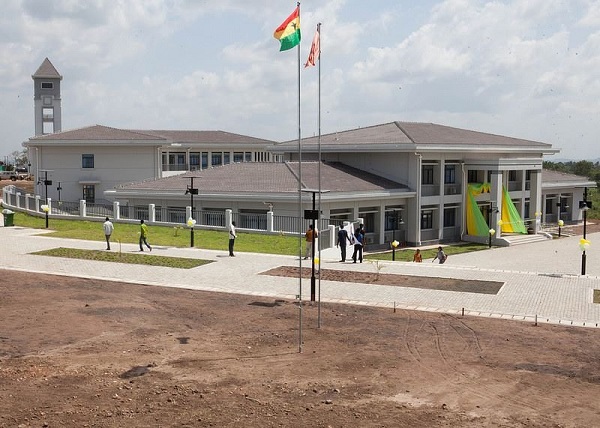 8.UNIVERSITY OF ENERGY AND NATURAL RESOURCES
The University of Energy and Natural Resources (UENR) was established by an Act of Parliament, Act 830, 2011 on December 31, 2011. The University is a public funded national institution which seeks to provide leadership and management of energy and natural resources and be a centre of excellence in these critical areas. The University approaches its programmes and research emphasizing interdisciplinary collaboration and taking into account, areas such as economics, law and policy, management, science, technology and engineering as well as social and political issues affecting energy and natural resources.
9.University of professional studies – Accra
The University of Professional Studies, Accra (UPSA) is a public university that provides both academic and business professional education in Ghana. With over forty (40) years of experience, the University has gained a reputation as the oldest professional accountancy and management tuition provider having many of its products in key leadership positions in Ghana and elsewhere.   The University was the first and is still the only public institution with the mandate to offer both academic degrees and provide training for higher Professional education in Ghana.
10.Ghana Institute of Management and Public Administration – GIMPA
GIMPA was established in 1961 as a joint Ghana Government/United Nations Special Fund Project. It was originally called the Institute of Public Administration, established to train public servants with administrative and professional competence to plan and administer national, regional and local services.