HORIZON WORKROOM IS THE NEW ZOOM & GOOGLE MEET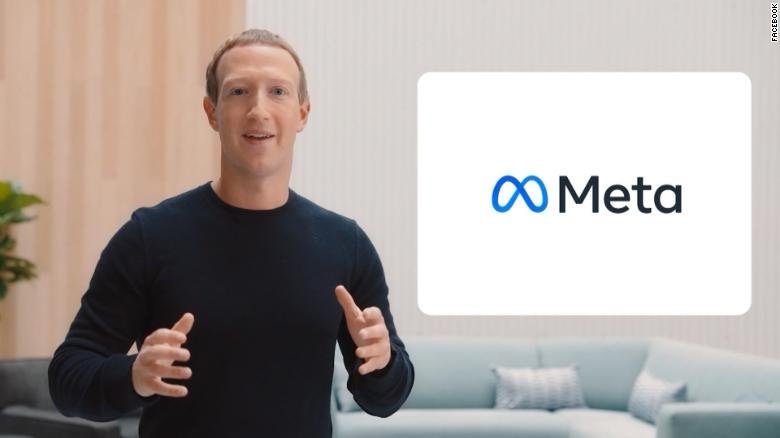 The new horizon workroom which was launch by Facebook now known as META has released a new form of having online meeting. Unlike its former competitors like Zoom and Google meet , Mark Zuckerberg has changed the game and taken it a step further by making it a virtual reality form.
Facebook released a free beta for Horizon Workrooms, a "mixed reality" meeting tool that the tech giant is calling its "flagship collaboration experience." Seemingly poised to compete with other remote communication platforms like Zoom and Google Meet, Workrooms offers something different: a virtual reality gathering space for business meetings and general productivity, built around the Oculus Quest 2.
What is facebook's goal with virtual reality ?
The goal of workrooms is to incorporate natural movement and ease of use into your standard work arrangement before bringing it into an environment where you can collaborate with others. Workrooms allows users to mirror their desktop or laptop into the virtual workstation using a companion app for their computer; it even tracks some of the most popular keyboards so they appear in the space. Essentially, you can bring your work environment into the virtual space, allowing you to use your computer almost normally. It's not unlike taking your laptop into a meeting room before the pandemic. Except this time the room is virtual, everyone is a cartoon, and the experience is provided by Facebook.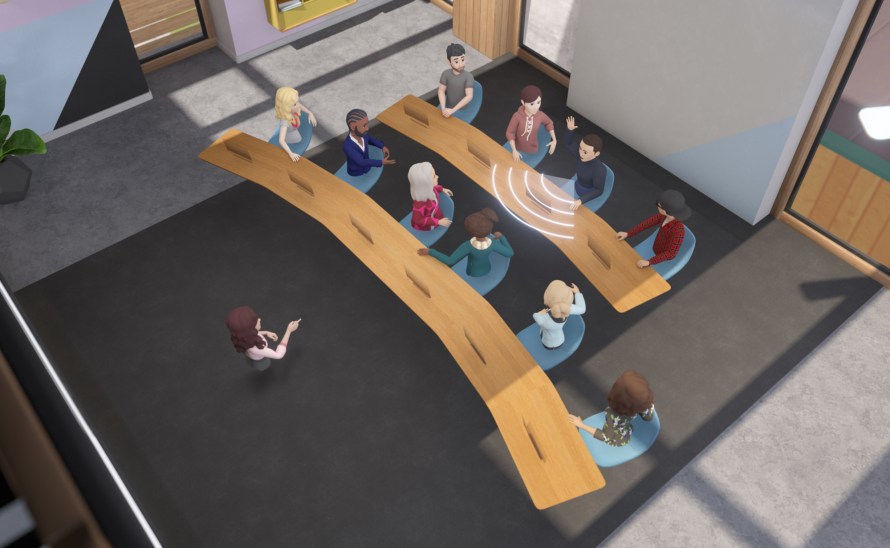 All of this is in service to what an increasing number of businesses refer to as the "metaverse," which is essentially the undefined and aspirational next step in online interaction. As we've progressed from chat rooms to video calls, many businesses are looking for new ways to participate and collaborate as technology evolves.
Inside the environment, you and others inhabit Workrooms, appearing as cartoony avatars that Facebook has integrated into the Oculus ecosystem over the past several years. Avatars, which seem like half the attraction for many VR social spaces, are nothing new. However, in Workrooms along with the hand tracking, the avatar technology comes with surprisingly good lip syncing. When someone speaks, you can almost read the lips of the avatar.
Since the Quest 2 headset is integrated with a microphone, headphones and spatial audio technology, the experience sounds better than most of the video calls we're having every day. While it has many of the expected glitches that VR usually entails (including hiccups in tracking and occasional avatar deformation), Workrooms, and the prospect of its tech evolving, left me genuinely impressed.
However, it is accompanied by several flaws. To get the full Horizon Workrooms VR experience, you and those you want to collaborate with will need Facebook's $300 Oculus Quest 2 headset (not to mention the willingness to wear a headset). You'll also need a Workrooms account and an Oculus account, the latter of which requires a Facebook account to participate in VR. That's three accounts to make the most of this. After a year of collaboration on established platforms like Zoom or Google, those barriers sound like a stumbling block to me.
It is possible to use Workrooms or join a meeting without wearing a VR headset. Of course, you won't get the immersive experience, but Facebook says its calendar syncs with Google Calendar or Outlook, and you can call in just like you would with any other video call. Furthermore, because the Oculus Quest 2 is a standalone device, there is no need to pair it with a computer in order to use Workrooms. Workrooms also include a white board in the virtual space, which can be used as a collaborative tool in your physical space.
Horizon Workrooms is a swing, both for the company, which needs to emphasize its innovative importance, and for a pandemic-weary public looking for new ways to connect. We'll see if it connects, but I'm curious where this technology will go next.