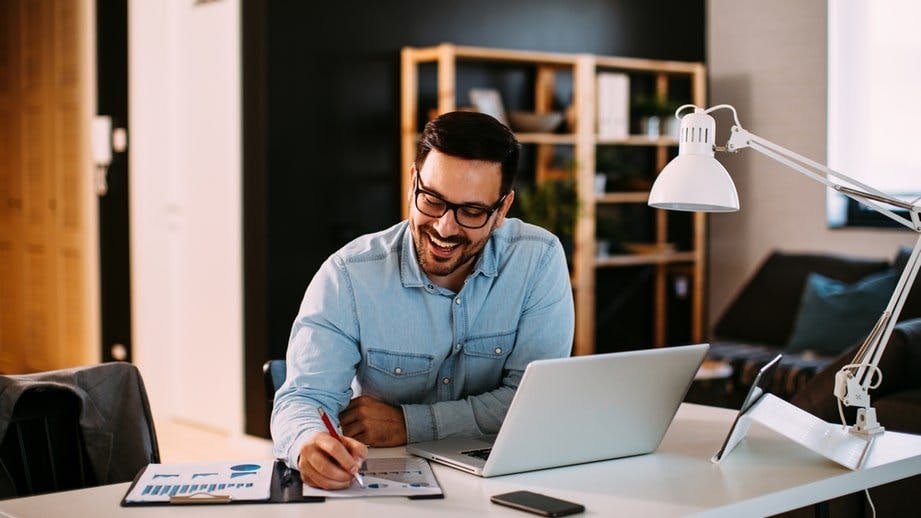 Choosing the best high-yield savings account isn't always obvious, so comparing accounts will help you find the best option. Here are some factors to consider before opening an account.
Interest Rate
Perhaps the most important factor when choosing a high-yield account is the interest rate. Earning a higher interest rate will help maximize your savings more quickly.
Deposit Requirements
Some accounts require a minimum opening deposit for a new account. You may also need to maintain a specific balance to earn interest or avoid monthly fees.
Account Fees
Fees can cancel out interest earned on your savings. Check the account's fee schedule to determine if you'll be charged a monthly service fee or other fees. Some banks will waive fees if you keep a certain amount in your account.
Compounding Frequency
Interest on a savings account can compound daily, weekly, monthly, quarterly or annually, depending on the bank. When interest compounds, you earn interest on your interest. Choosing an account that compounds more frequently can help you earn more interest over time.
How To Open a High-Yield Savings Account
You can open a high-yield savings account relatively quickly. Once you've found an account that matches your needs, you'll need to fill out an online application. The bank may ask for this specific information to verify your identity during the application process:
Name
Address
Email address
Phone number
Date of birth
Social Security number
Number from your driver's license or other government-issued photo ID
Funding source account information
If you're opening a joint account, both parties will need to provide personal and financial information.
Once the account is approved, you can fund it using a linked bank account or other acceptable methods.
Best Ways To Use a High-Yield Savings Account
Because of their earning potential, high-yield savings accounts are excellent for reaching savings goals. Having a specific account for savings goals allows you to keep those funds separate from your everyday spending account. You can use a high-yield savings account to save for a variety of goals, including:
An emergency fund
Upcoming vacations
A wedding
Home renovations
Home furnishings
A down payment on a home
A new car
Educational expenses
High-yield savings accounts are ideal for short-term financial goals, but they're not good for holding your retirement savings. A tax-advantaged retirement or investment account typically offers better returns and tax savings not found with high-yield savings accounts.
Bottom Line
If you're looking for a way to maximize your savings, a high-yield savings account is a smart option. Compare several accounts to find the best rates, and look at other features, like fees and deposit requirements, to determine the best choice. Since most high-yield savings accounts are found online, make sure you're comfortable banking digitally before you open an account.
source:ForbesAdvisor.com