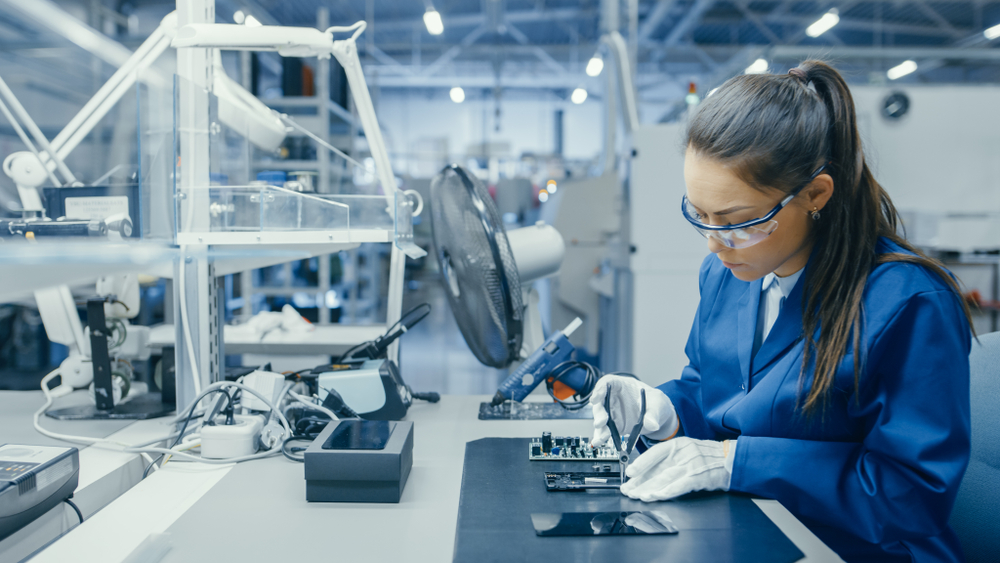 AngloGold Ashanti (Ghana) Limited, Obuasi Gold Mine is currently near completion of the redevelopment phase to become a modern, efficient and long-term profitable operation. The underground mining operation has been fully mechanized and designed to produce up to an average maximum of 5,000 t/day of ore mined.
We are seeking an experienced and self-motivated person to join our dedicated team as Electrical Technician – Process Plant.
ROLE PURPOSE AND CONTEXT
The Electrical Technician – Process Plant reports to the Electrical Supervisor – Process Plant and is accountable for executing all types of plant electrical maintenance as required and tasked covering day/night shift in a safe and compliant manner as instructed during refurbishment, later maintenance, of the Process Plant.
KEY ACCOUNTABILITIES:
• Work compliantly with the requirement of Government of Ghana Agencies, environmental, health & safety legislation and AngloGold Ashanti Ghana (AGAG) regulation
• Accept personal responsibility for his/her own health and safety and that of every mine worker affected by his/her work
• Adhere to site's Environmental Management Plan
• Interface with Contractors as directed and/or Construction teams regarding electrical work tasks for refurbishment works and planned works that support the overall work plan, schedule and expectations.
• Execute electrical refurbishment and maintenance work items as tasked – compliant and in accordance with all relevant regulations from Government of Ghana and AGAG
• Execute daily pre-start checks of equipment/tools prior to leaving workshop. Escalate and report any anomalies
• Assess all equipment required for completion of the tasked work, create checklist and transport all tools necessary for task completion
• Recognize any machine, equipment or crane operation anomalies that would indicate requirements for maintenance, report and escalate.
• Provide data and information to support the Maintenance Planner to close out work orders in SAP on completion of the tasked work for all process plant and equipment refurbishment and maintenance activities.
• Execute work in a timely manner
• Carry out work cost effectively
• Operate all equipment within the safe working environment.
• Stop equipment operation if there exists a high risk or unsafe to be used
Qualification Required & Experience
• Minimum of EET Part II or III in Electrical Engineering, HND is an advantage
Experience
• Three (3) Years of Experience preferably Mine Infrastructure maintenance
• Familiarity with Ghana Minerals and Mining (Health Safety and Technical) Regulation.
• Knowledge of the Ghana Electrical Wiring Regulations 2012, L.I. 2008
• Experience in Maintenance/Operating Machinery and Fixed Plants
Technical Competencies
• Fully literate and numerate
• Fully competent in electrical trade
• Knowledge in crane safe operation
Location: Obuasi
How To Apply For The Job
To submit your application, click on the link below and complete all relevant fields on the online application form.
Closing Date: 03 October, 2022