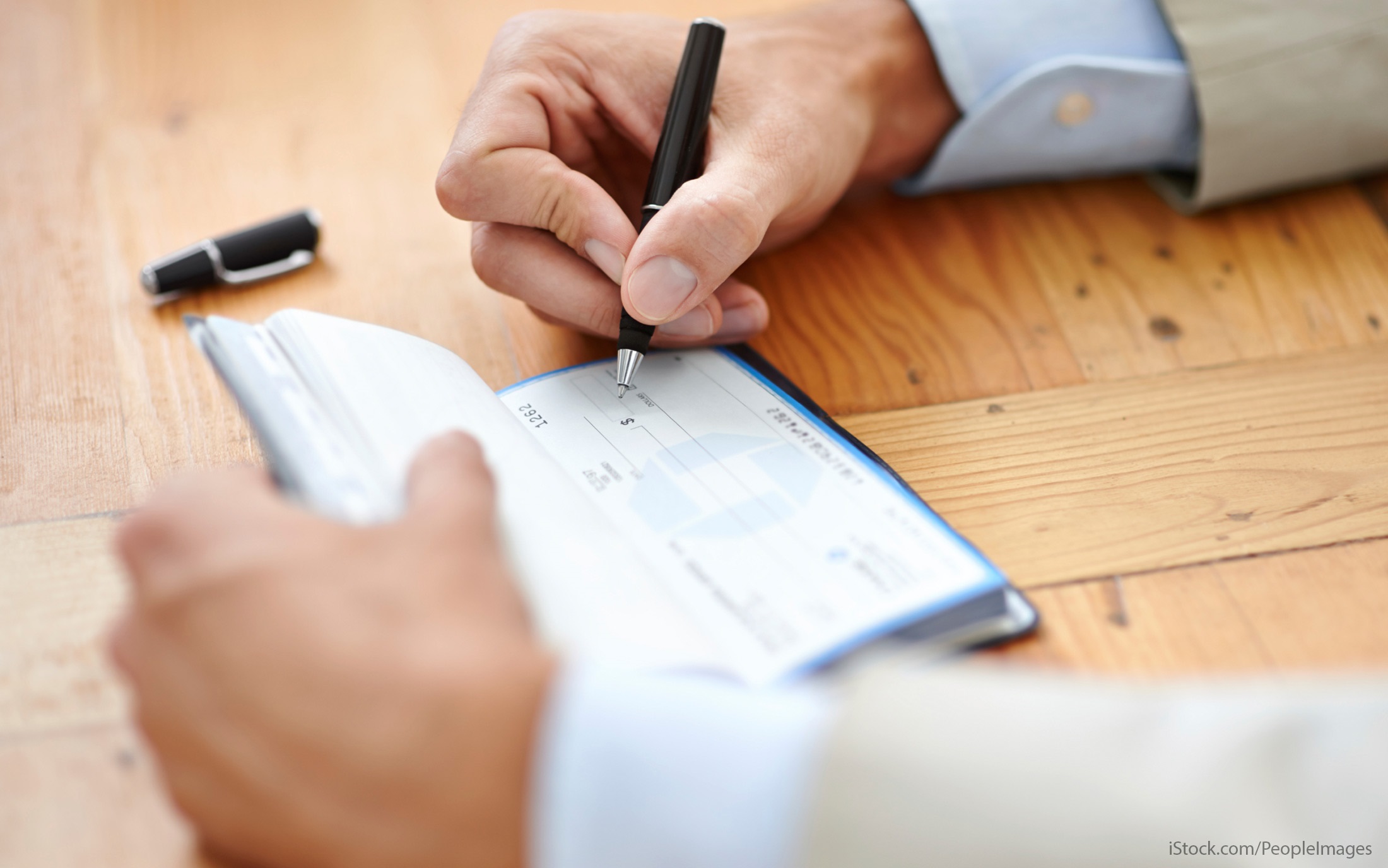 A business checking account is a lot like a personal checking account. With both types of accounts, you're typically able to make deposits and withdrawals, process ACH payments, write checks and use a debit card to make purchases and use ATMs.
The big difference, of course, is that a business checking account holds money for your business, while a personal checking account holds money for personal expenses like mortgage payments, car payments and utility bills. Another key difference: Business bank accounts tend to charge more fees than personal checking accounts do.
How Do Business Checking Accounts Work?
Business checking accounts are designed for all types of businesses. Limited liability companies (LLCs), sole proprietors, corporations and partnerships can all open business checking accounts. A business as small as a one-person consulting firm or as large as a 10,000-employee software company can set up a business checking account.
Why Do I Need a Business Checking Account?
If you own a business, a business checking account lets you separate your business's money from your personal money. Among the advantages of a business checking account are that it can lend credibility to your business, improve accounting and simplify the filing of tax returns. Business checking accounts also allow you to shield your personal assets from business-related legal actions or debt collection, and they may offer access to a business credit card or a line of credit.
---
How to Choose a Business Checking Account
A business checking account provides the foundation of your business banking relationship. One of its most important functions is to separate your business banking from your personal banking.
Before choosing an account based on the APY or fees alone, consider what this business checking account needs to do for you and your business. Does your business rely heavily on the processing of transactions? Will you frequently be handling cash? Knowing your specific needs—both as your business is starting out and as you intend for it to grow—is critical.
Here are several things to consider as you're choosing the right business checking account:
Fees. Since you'll be using your business checking account to process your business's day-to-day transactions, it's important to keep fees to a minimum. In particular, look at any monthly maintenance fees, out-of-network ATM fees or transaction fees that are volume-based.
Minimums. Some banks and credit unions require a minimum deposit when you open a business checking account. Others may require you to maintain a minimum balance per statement cycle—or perform a certain volume or type of transactions—to avoid paying a monthly maintenance fee or to enable you to earn the stated APY.
Limits. Because you likely will be processing more transactions per statement cycle with your business account, it's important to look at any limits that may apply. Some accounts will limit the number or type of transactions you can make, while others may limit your cash deposits or withdrawals.
APY. The interest you can earn is more of a priority when it comes to savings deposit accounts. Yet, for many businesses, their business checking account may be their primary banking relationship. Not all business checking accounts pay interest. But, if you have the opportunity to earn APY on your business checking, so much the better.
Customer service. Regardless of whether you bank online or at a branch, it's important to be able to get customer service support when and where you need it. Some banks and credit unions offer dedicated specialists to address business needs and concerns.
Digital experience. The Covid-19 pandemic showed businesses how important the digital banking experience—both online and mobile—can be. With so many transactions occurring by phone or laptop, rather than within a physical bank branch, the quality and functionality of a mobile app can affect your business results.
Safety. Make sure that the Federal Deposit Insurance Corporation (FDIC) insures your account. It provides up to $250,000 in insurance per depositor, per bank, for each account ownership category, in the event of a bank failure. At credit unions, look for similar coverage from the National Credit Union Administration (NCUA).
Room for growth. Because your business checking account represents the entry point of your business banking relationship, look at what else the bank offers that may become important to you as your business grows, including opportunities for your business to save and invest, add merchant or treasury services and access loans or lines of credit.
There's no one-size-fits-all answer here. Choosing the best business checking account for your small business is a personal decision, based on your business's needs and your own habits and wants.
source:ForbesAdvisor.com